Wire Shower and Bathtub Baskets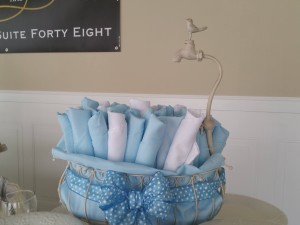 We have both the circle version and oval version. The oval is a bathtub, and the circle is a shower. Perfect for baby showers. Can be used for centerpieces on tables. Simply fill with flowers or goodie bags. Can also be used as bread baskets or silverware holder. Lots of possibilities.
Teacul Bonus: One teacup for 3 baskets.